about 4 years ago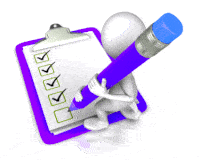 There are two weeks left to create your innovative software!
Submissions are due July 22 before 5pm ET. (Find out what time that is in your city)
If you haven't started a submission yet, please do so now. (We'll walk you through our submission form process if you need help.)  And if you've just recently joined the hackathon, explore the competition resources to help you get started on your project.
Submission checklist
Run through this list before you sit back from your project:
Be sure to read through the official rules more than once. Or better yet, have a friend or colleague provide a second pair of eyes to make sure you didn't miss anything.

Good luck!
Questions?
If you have any questions about the hackathon, please post on the discussion forum.